Animal Marker crayons assist visual management of livestock farms
17-11-2022
Animal Marker Crayons Assist Visual Management
Of Livestock Farms
Name: Animal marker crayons
Model: MCO1
Material: paraffin/Environmental protection material
Color: Red/Orange/Yellow/Blue/Green
Application:Mark and mark the body of various animals
Size:Ф*H: 30mm*115mm
Weight:60g
Package:24pcs/box 10 boxes/carton
Working temperature:-25℃ / +65℃
Storing temperature:-60℃ / +75℃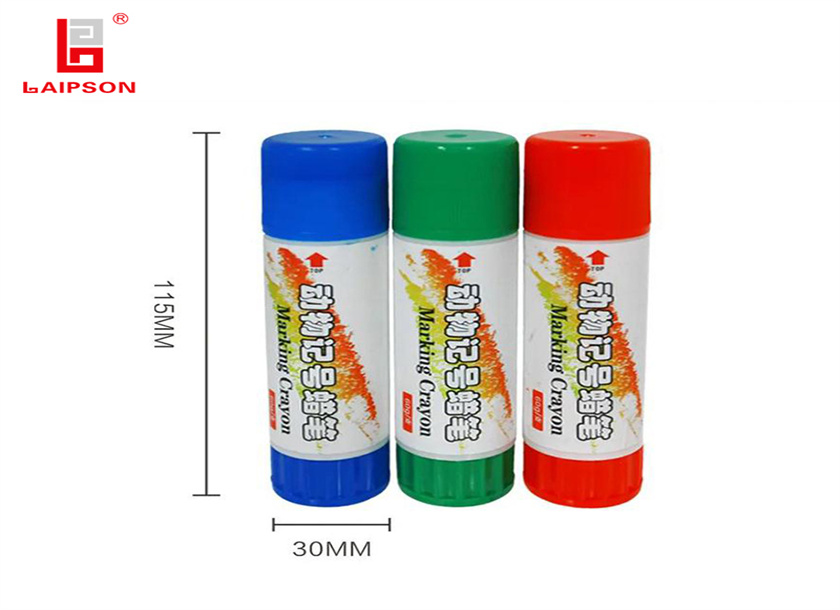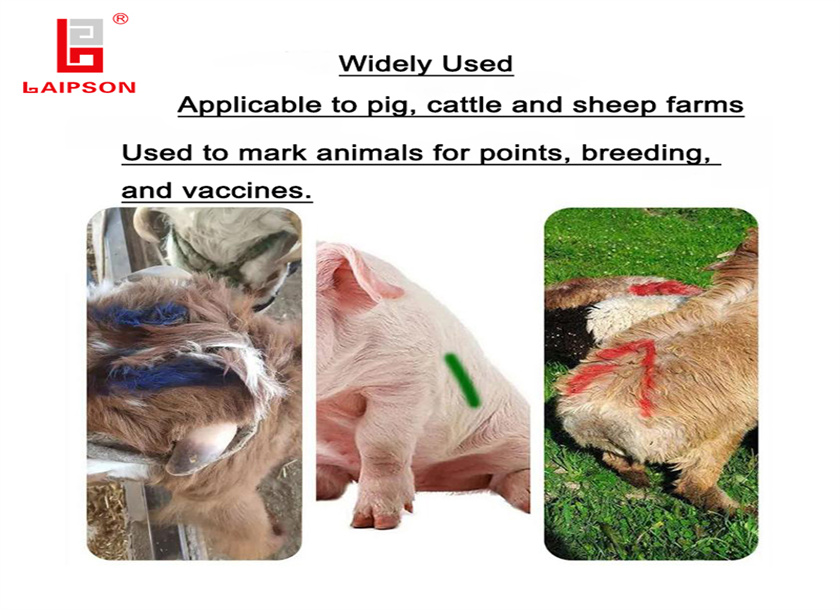 Livestock marker crayons advantages:
1.Safe and non-toxic, imported environmentally friendly non-toxic materials, safe and secure.
2.Lipstick rotating type, easy to use without dirty hands.
3.Water-soluble and easy to scrub, high-purity paraffin raw materials, modern manufacturing technology.
4.Not easy to break, no waste, bright color, soluble in water, more durable.
5.Products have excellent cold resistance, and the minus 20 degree test does not affect the product properties,Solved the problem of poor cold resistance of domestic and foreign products.