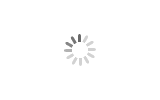 Farm Used Antisepsis Pig Ear Tags With Plastic Tip
Brand Laipson
Product origin China
Delivery time 3-5working days
Supply capacity 150000pcs per day
minimum order quantity 1000pcs
1.Experienced animal ear tag supplier for 10 years.
2. Imported raw materials, excellent flexibility, excellent tensile test, acid and alkali resistance, ultraviolet resistance, aging resistance, no drop, and resistance to severe cold and heat.
3. Imported color masterbatch, custom color, does not fade, is resistant to dirt, is not easy to hang feces, easy to clean dirt, laser coding is black enough.
Download
Farm Used Antisepsis Pig Ear Tags With Plastic Tip
INTRODUCTION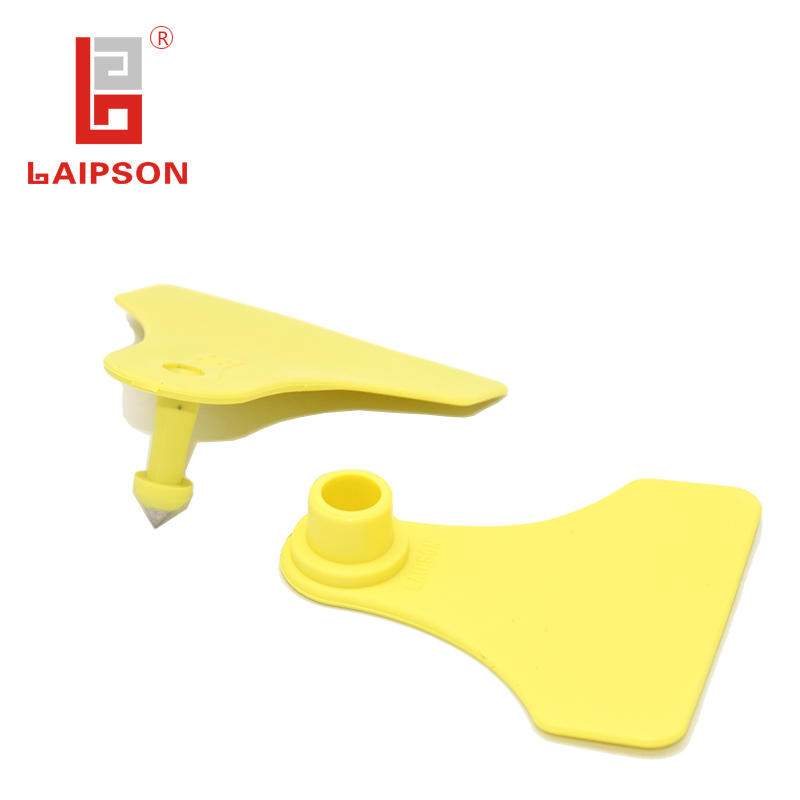 The ear tags are specifically used in pig management. When animal ear tag readers read piglets wearing ear tags, the breed, quantity, and growth of the piglets are clear. Keep abreast of the pig farm situation, and make a pig farm management policy. Improve management level and resolve management confusion.
ADVANTAGES:
1.reduces the drop rate, ensuring that the mark is not dropped within the standard pull value,
2.The ear tag neck can be broken above the mark value to avoid tearing the auricle of the animal;
3. Imported raw materials, excellent flexibility.
4: OEM ODM are welcome.
5: MOQ and small order is accepted.
6: Animal test kits, like PCR, ELISA, ASFV test kits are produced by Laipson.
MAIN PARAMETER
| | |
| --- | --- |
| Model number | VM403 |
| Product Size | 59mm*56.5mm |
| Application | Swine,sheep, goat,cattle |
| Color | Yellow, or custom |
| Laser printing | Number,logo,letters |
| Shipping ways | Fedex . TNT , UPS , DHL |
| Working life | 3-6 years |
| Certification | ISO9001/ ISO14001 |
| MQQ | 1000pcs |
THE ANTISEPSIS EAR TAG DETAIL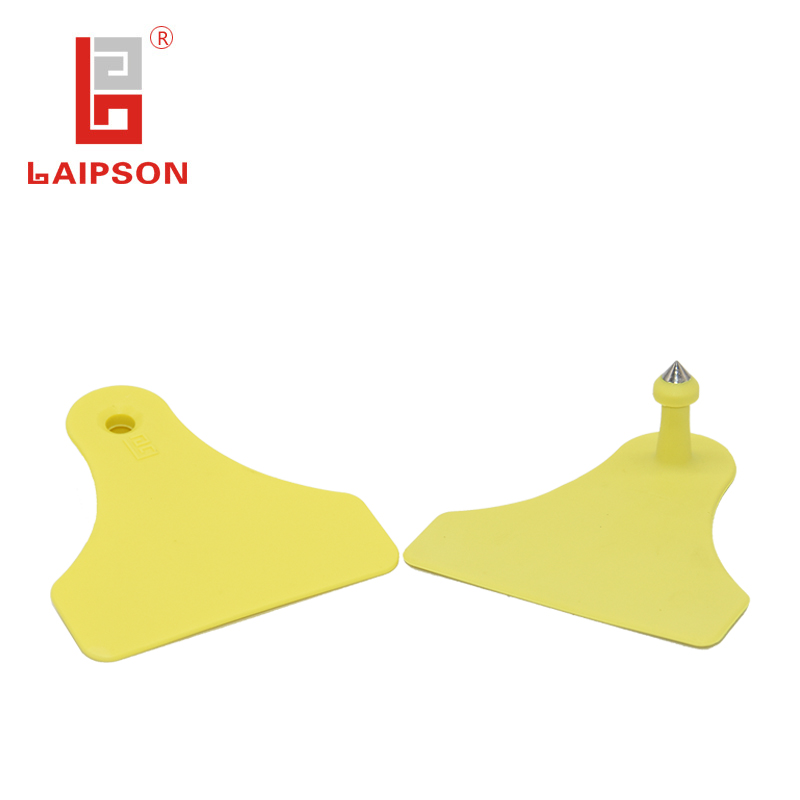 Top TPU material:Non-toxic, non-polluting, corrosion-resistant, anti-ultraviolet, anti-oxidation, no odor.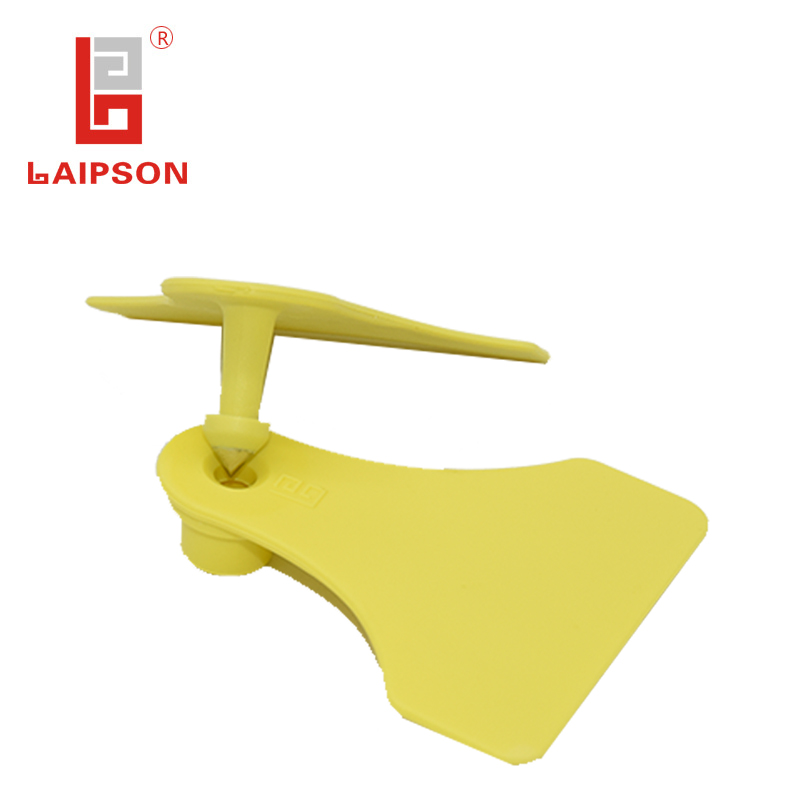 Letters, numbers, LOGO, QR codes, etc. can be laser marked on the ear tag surface, and customized development is possible.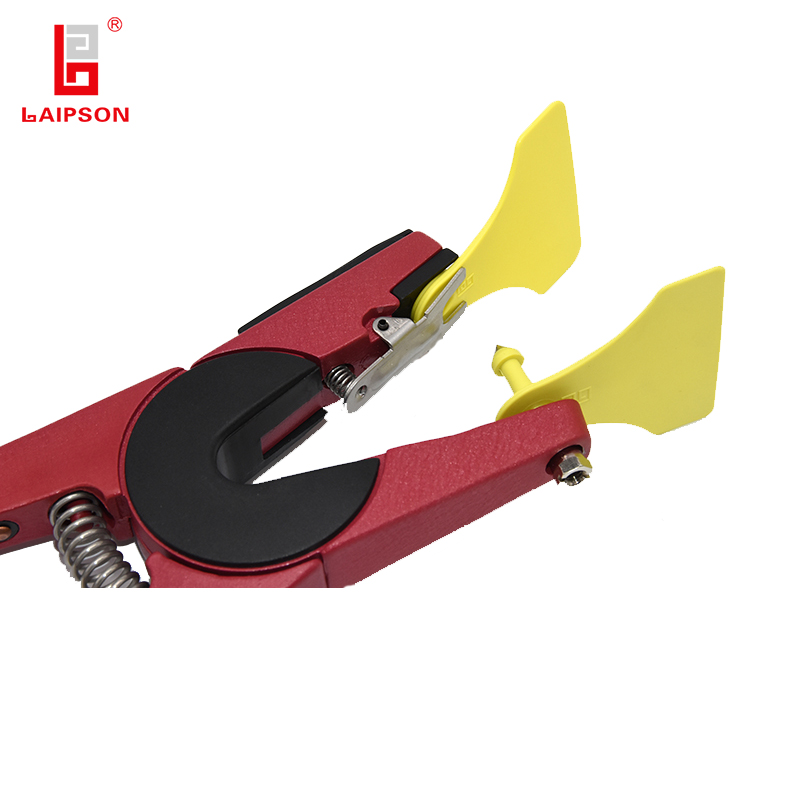 Use with Laipson P04 two pieces ear tag pliers,different colors for your choice.